Airfield Performance – Contaminated Runways
Featured Product from IHS ESDU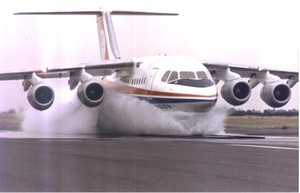 Tyre in Linear Motion on a Runway Covered by Various Forms of Loose Snow
This data demonstrates the application of an empirical model in order to calculate the retarding forces acting on an aircraft-type tyre that operates in a braked state on a runway that is covered by a layer of loose snow.
Decelerating forces are calculated for a wide range of operating speeds and a variety of loose snows with varying water contents are considered.
Step-by-step solutions with detailed explanations are provided.
https://www.esdu.com/cgi-bin/ps.pl?sess=unlicensed_1160106102013tvh&t=doc&p=esdu_15008

Play Airfield Performance – Contaminated Runways Video