Data for design of aircraft, spacecraft and more
Featured Product from IHS ESDU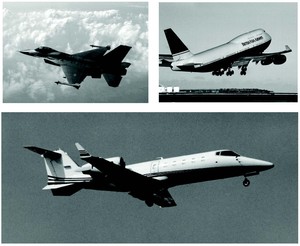 The data covers general aerodynamics properties, including atmospheric conditions; airframe components, the effect of power plant/airframe interactions for propeller-powered and jet aircraft; the effect of surface imperfections on drag; the aerodynamics of controls, flaps and leading-edge devices; aircraft stability, the aerodynamics of internal flow systems.
The ESDU Aerodynamics Series is applicable and relevant to:
­ Manned and unmanned aircraft, airships, helicopters and space craft.

Underwater vehicles (submarines etc.) as long as they are well submerged and without cavitations'.
ESDU Aerodynamics data items can be used during the early stages of design to finalize overall configuration of new aircraft, evaluate performance capabilities, and meet airworthiness and corresponding operational requirements that will influence the design.
During detailed design stages, ESDU design methods can also be used to facilitate quick checks on the accuracy of the data obtained by more sophisticated Computational Fluid Dynamics (CFD) methods or from wind-tunnel tests.
ESDU Aerodynamic Series contains over 300 Data Items with associated software. The principal topics covered are:
Properties of Gas
Isentropic flow and shock waves
Properties of the atmosphere
Wind speeds and atmospheric turbulence
Aerofoils at subcritical and supersonic speeds (pressure distribution, lift, pitching moment, aerodynamic center, drag)
Critical Mach number for aerofoils and critical pressure coefficient for wings, excrescence, cavity, undercarriage and canopy drag
Internal Flow systems (Nacelles, Intakes and Nozzles)
Cavity Aerodynamics and Aero Acoustics
Stability of aircraft lateral stability
Aerodynamic heating and heat transfer
Wind Tunnel corrections.