Reliable Data Sources for Key Industrial Chemicals
Product Announcement from IHS ESDU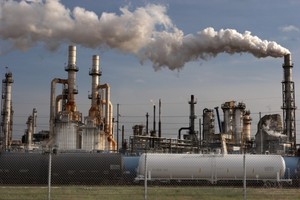 The ESDU Physical Data, Chemical Engineering Series provides the most reliable correlated data available for the physical properties of a wide range of pure compounds, and some mixtures, used in a wide range of industries from petrochemical to aerospace. The data, which are provided as equations and in tabular form, are based on the most reliable experimental data, both reported and unreported.
Within compound groups, data are extrapolated beyond experimental temperature ranges in a consistent and reliable manner. Reliable estimates are provided for properties of compounds within family groups for which experimental data are not available. Uncertainties are stated over the whole temperature range.
There are over 150 documents covering:
Vapour pressure
Liquid density
Liquid heat capacity and enthalpy
Liquid viscosity
Liquid and gas thermal conductivity
Thermo physical properties
Fire hazard properties
Properties of water substance
Additionally, the thermo physical properties of a number of industrially-important compounds, including modern refrigerants, are provided on the saturation line from the melting point up to the critical temperature, together with those of the ideal gas.
---