EGNZ4-5NWL 4 Cubic Foot Global-N Chamber
Featured Product from ESPEC North America Inc | Qualmark Products and Services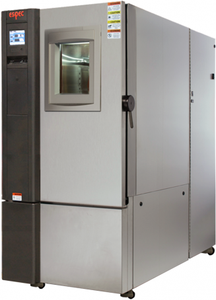 World-standard performance and features on a minimal footprint.
The Global-N chambers have temperature change rates from 5 to 20°C per minute. In addition, controlled humidity from 10 to 95% is an available feature. There are four sizes, with interior volumes of 12, 16, 28, and 35 cubic feet (380, 470, 800, and 1000 liters). They are compact, requiring the least amount of floor space for this level of performance. These chambers feature the classic ESPEC look of stainless steel with a modern style. The control console is on the door, making the footprint of the unit even more compact. A simple, but secure, door latch is easier than ever to use.
Click here to download the brouchure.
ESPEC North America has sold and manufactured environmental test chambers in the United States since 1983. ESPEC North America now includes Qualmark as part of its product line and operations.