VULCANO XYT Stacked Platform
Featured Product from ETEL S.A.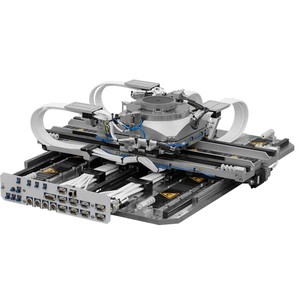 The VULCANO XYT platform is made up of the standard VULCANO XY outfitted with the RTTB rotary module which includes high resolution encoder coupled to an outstanding mechanical bearing.
The use of this platform is suitable for, but not limited to:
Wafer Process Control applications such as Overlay Metrology, Critical Dimension and Thin film Metrology

Back-end: specific flip-chip processes made on large panels/substrates
Characteristics
Compact footprint

Nanometer position stability

Short move and settle times

High dynamics

High bidirectional repeatability

High position stability

ISO class 1 clean room compatibility
Click here to see the VULCANO XYT Data sheet !
Click on the link below to watch the VULCANO movie !
About ETEL
ETEL, founded in 1974 and based in Switzerland, is a supplier 100% dedicated to direct drive technology. ETEL's range of linear and torque motors, position and motion controllers, and high-end motion system products provide a large selection to meet nearly all customers' needs and providing them with process improvement they have been looking for.

Play VULCANO XYT Stacked Platform Video