All Types and Configurations of Coaxial Test Cable
Featured Product from E-Z-HOOK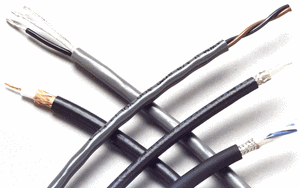 E-Z-Hook offers various types and configuration of coaxial test cable. Our standard cable offering includes RG styles RG315/U,RG214/U, RG213/U, RG174/U, RG142B/U, RG62B/U, RG59/U and RG58C/U as well as double shielded video, MIC and twisted pair cables. Insulation options include Polyethylene, Thermoplastic and Teflon. All cable is available in spools of 100, 500, and 1,000 feet.
About E-Z-HOOK | The Impossible Hookers™
Watch>>> Welcome to E-Z-Hook
For 60 years E-Z-Hook has manufactured and sold innovative solutions for test and measurement needs. We are proud to provide products made in the U.S.A. Our electronic test accessories are recognized in the industry for their durability and design. The E-Z-Hook Quality Management System is registered to ISO 9001:2015. Our mission is to provide quality products, delivered on time at reasonable prices.
Choosing E-Z-Hook means:
No order minimums

RoHS compliant products

ISO 2001:2015 registered

Competitive Pricing

Shipped in 1-3 days (standard)

Payment and shipping options

Custom solution capabilities

Excellent customer service

Well designed and manufactured products

High quality standards

Product Lines:
Hooks & Probes

Connectors & Adapters

Wire & Cable Spools

Harness Board Components

Test Leads & Patch Cords

Coaxial Cable Assemblies

Kits

Industry Focus:
Aerospace

Automotive

Electronic

Electrical

Energy

Government

Industrial

Medical

Telecommunication
Custom Assemblies Is Our Standard
Test and measurement accessory users like their testing equipment customized to fit their specific applications. Thankfully, E-Z-Hook is more than willing to work with our clients to meet their demands. Give us a call and let us know what you are looking for in your electronic test accessory so we can work with you to fulfill your request. See how we have helped others meet their needs by clicking the above link.
Keeping pace with the latest developments, the E-Z-Hook team manufactures products that satisfy the changing needs of customer and industry requirements. All products are constructed of high quality materials and assembled to meet rigorous manufacturing standards. E-Z-Hook is committed to meeting the changing needs of their customers and the constantly evolving marketplace. Our no minimum, direct order approach ensures quick delivery of the correct product to solve your immediate needs.
At E-Z-Hook, we've got your custom assembly ready.
--------------------------------------------------------------------------------------------------------------------------------------------------------------------------------------------------
Request a Quote | Request a Catalog
email: info@e-z-hook.com with name & address for the catelog or name and qoute inquiry information for a qoute.
Subscribe to our Newsletters | View our Blog
Facebook | Linkedin | Twitter | Instagram
Website: http://www.e-z-hook.com/index.html
Phone: 626.446.6175
Email: info@e-z-hook.com