Custom Manufacturing Made Easy
Featured Product from E-Z-HOOK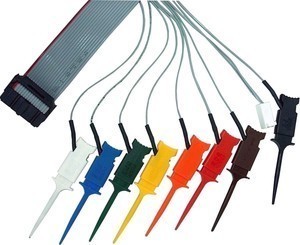 Test and measurement accessory users like their testing equipment customized to fit their specific applications. Thankfully, E-Z-Hook is more than willing to work with our clients to meet their demands. Give us a call and let us know what you are looking for in your electronic test accessory so we can work with you to fulfill your request. See how we have helped others meet their needs by clicking the above link.
Keeping pace with the latest developments, the E-Z-Hook team manufactures products that satisfy the changing needs of customer and industry requirements. All products are constructed of high quality materials and assembled to meet rigorous manufacturing standards. E-Z-Hook is committed to meeting the changing needs of their customers and the constantly evolving marketplace. Our no minimum, direct order approach ensures quick delivery of the correct product to solve your immediate needs.
At E-Z-Hook we provide clients what they need, not just what is stock. Our custom services include: Custom Design & Manufacturing, Custom Cable Assembly, Non-standard Lead & Cable Lengths, Custom Hook Bend & High Temperature Solution, Custom Hook Bend & Inspection, Build Your own Test Leads and Cables With any Stock Connector, Custom Labeling (product labeling: hot stamping, heat shrink labels), Custom Logo & Branding (molding: client logo, name, or no branding), Custom Kits, etc.
At E-Z-Hook, we've got your custom assembly ready.