Guide to Automotive Diagnostic Testing Components
Featured Product from E-Z-HOOK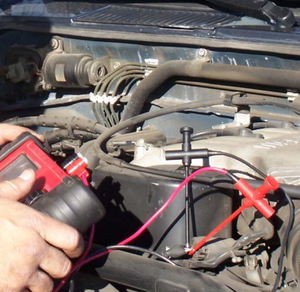 Guide to Automotive Diagnostic Testing Components
The automotive industry is a frequent user of electrical test accessories for automotive diagnostic testing. There are some features technicians and mechanics look for with their equipment accessories when performing diagnostics. Whether users are checking electrical continuity within circuit breakers, determining various measurements, or analyzing and monitoring signals, using E-Z-Hook components and test leads you can easily connect to your digital multimeter (DMM) of choice. Depending on specifications, our parts can also be used in conjunction with diagnostic scanners, power probes, scopes, and other compatible testing equipment.
Follow us on:
Custom Assemblies Is Our Standard
In a continuously evolving technological age with industry requirements changing daily, our goal is to provide clients with products manufactured to meet their new industry requirements. With that in mind, E-Z-Hook operates with a CUSTOM IS STANDARD philosophy. Based on this philosophy, E-Z-Hook provides customers the ability to tailor and customize existing products to meet their unique testing requirements. In the past we have provided: custom wire lead and cable lengths, attached any two or more connector combinations on a lead or cable, modified hook bends, springs, and plating specifications, used special packaging, added product numbering with heat shrink or hot stamp product labels, created custom kits even with integrating external products when requested, and more. If our current product offerings do not fit with your testing requirements, contact our engineering team to design a product that will work for you!
Watch>>> Welcome to E-Z-Hook
About E-Z-HOOK The Impossible Hookers™
For 64 years, E-Z-Hook has manufactured and sold innovative solutions for test and measurement needs across the world. We are proud to provide products made in the U.S.A and being a family owned and operated small business. Our electronic test accessories are recognized in the industry for their durability and design. The E-Z-Hook Quality Management System is registered to ISO 9001:2015. Our mission is to provide quality products, delivered on time, at reasonable prices.