304 and 316 stainless steel tubing
Featured Product from Eagle Stainless Tube & Fabrication, Inc.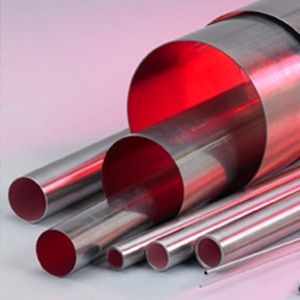 Austenitic 304 and 316 stainless steels are considered surgical or medical-grade stainless steels, they are the most commons stainless steels. The key difference that makes them different is the addition of molybdenum, an alloy which drastically enhances corrosion resistance, especially for more saline or chloride-exposed environments. 316 stainless steel contains molybdenum, but 304 does not. Both of these 300 grade steels are known for their excellent welding and forming properties, which give them applications across many industries. These alloys cannot be hardened by heat treatment, but they can develop high strength by cold working.

In pharmaceutical, power generation and chemical process applications, austenitic stainless steels like 304 are typically the first choice. Molybdenum is mainly used for added corrosion resistance in 316, make it ideal for more acidic environments. Certain critical petroleum, chemical process and marine applications with corrosive chloride gas require the improved pitting and crevice corrosion resistance of 316 molybdenum-modified stainless steels.
300 Series Austenitic – Typical Grade: 304 Chromium (17-25%); nonmagnetic, not heat treatable. Can develop high strength by cold working. Molybdenum (up to 7%) can increase the corrosion resistance – especially pitting and crevice corrosion resistance.
Typical Use: Food & beverage, cryogenic, chemical process, medical (hypodermic needles, implants, stents), instrumentation/chromatography tubing, oil & gas, hydraulic tubing and marine applications. Superaustenitic grades (high nickel) extends performance for applications requiring extreme corrosion & oxidation/scaling resistance or higher strengths.