CNC Machining
Service Detail from Eagle Stainless Tube & Fabrication, Inc.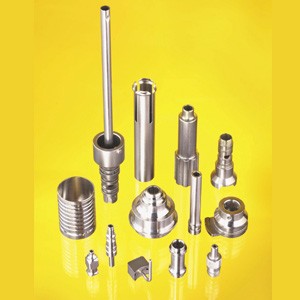 CNC is a computer Numerically Controlled machine. CNC machining is a manufacturing process in which pre-programmed computer software dictates the movement of factory tools and machinery. Using this type of machine versus manual machining can result in improved accuracy, increased production speeds, enhanced safety, increased efficiency, and most of all cost savings.
Eagle specializes in Swiss CNC Machining, delivering some of the most intricately formed stainless steel parts available in the industry. We're capable of working in diameters ranging from 0.030″ to 2″, allowing us to meet the unique specifications of even the most demanding applications. For more information on our Swiss CNC machining services and capabilities, just contact us or request a quote today.