Standard Stainless Steel Tubing
Featured Product from Eagle Stainless Tube & Fabrication, Inc.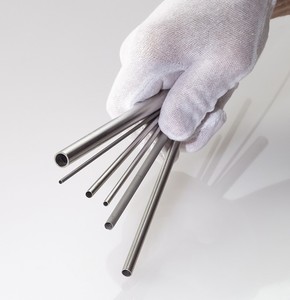 The two major categories for tubing and pipe are seamless and welded. The major difference being the seam that is on a welded tube and not on a seamless tube just as the names indicate. Seamless pipe has the increased ability to withstand pressure; because there is no weld seam it is equally strong around the entire circumference. On welded tubing the weld seam is not recognized by the naked eye and takes on the appearance of seamless. Welded tubes have excellent concentricity, are more readily available and cost effective for most applications.