Kovar
Product Announcement from Ed Fagan, Inc.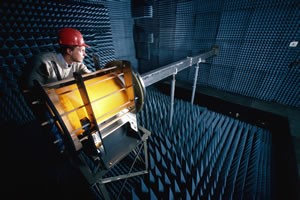 ****** Live CHAT designed for GlobalSpec Customers ******
Kovar, also know as ASTM F-15, NILO K, Pernifer 2918, Rodar, and Dilvar P1 is a Nickel Iron controlled expansion alloy with 29% Nickel, 17% Cobalt and the remaining balance Iron. Kovar expansion characteristics match both borosilicate (or Pyrex) glasses and alumina ceramics making it one of the most popular of the controlled expansion alloys for hermetic sealing applications.
Kovar is produced to ensure good properties for machining and deep drawing, and is a porosity free product. Kovar is one of the most popular of the controlled expansion alloys for hermetic sealing applications -- allowing direct mechanical connections over a range of temperatures in conductors entering glass envelopes of electronic parts.
Ed Fagan Inc. stocks Kovar Alloy sheet, Kovar Alloy plate, Kovar Alloy rod, Kovar Alloy coil & strip, and Kovar Alloy photo-etch; and can cut, slit or centerless grind these to your specifications, and we also have tremendous versatility when it comes to custom sizes, packages, and unusual materials.
If you need Kovar Alloy or other special purpose alloys for high technology applications, call Ed Fagan Inc. All standard in-stock Kovar Alloy items can be shipped within 24 hours - and are often shipped the same day - and all materials can be certified with shipment.
Vacuum Tubes (valves)
X-ray Tubes
Microwave Tubes
Light bulbs
Power Tubes
Transistors
Diodes
Hybrid Packages
About Ed Fagan Inc.
ED FAGAN INC. supplies the highest quality special purpose metals and alloys for Aerospace/Aviation, Defense, Electronics, Magnetic, Medical, Lighting, Optical, Telecommunications, Ceramics, Heat Treating, and other high-technology industries.
We have an extensive inventory of Controlled Expansion Alloys, Electrical/Electronic Nickel, Soft Magnetic Alloys, and Refractory Metals and Alloys. We stock these materials in a wide variety of forms including Sheet, Plate, Coil/Strip, Rod, Bar, Wire and Foil; and in many thicknesses, diameters, widths/lengths and tempers for immediate delivery.
---