Molybdenum TZM & Other Refractory Metals/Alloys
Product Announcement from Ed Fagan, Inc.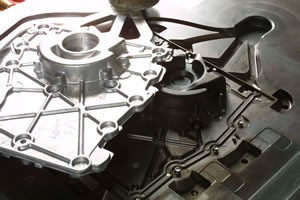 ****** Live CHAT designed for GlobalSpec Customers ******
TZM Molybdenum is an alloy of 0.50% Titanium, 0.08% Zirconium and 0.02% Carbon with the balance Molybdenum. TZM Molybdenum is manufactured by either P/M or Arc Cast technologies and is of great utility due to its high strength/high temperature applications, especially above 2000°F.

TZM Molybdenum has a higher recrystallization temperature, higher strength, hardness and good ductility at room and elevated temperatures than unalloyed Molybdenum. In addition, TZM exhibits good thermal conductivity, low vapor pressure, good corrosion resistance and is machinable.

Ed Fagan Inc. stocks TZM Molybdenum in rod, sheet and plate in a variety of dimensions. Available in CG and Forged diameters.
We have an extensive inventory of Controlled Expansion Alloys, Electrical/Electronic Nickel, Soft Magnetic Alloys, and Refractory Metals and Alloys. We stock these materials in a wide variety of forms including Sheet, Plate, Coil/Strip, Rod, Bar, Wire and Foil; and in many thicknesses, diameters, widths/lengths and tempers for immediate delivery.
If you need specialty metals or special purpose alloys for electronics, magnetic, electrical, or other industrial applications, call Ed Fagan Inc. Let them be your warehouse so you can cut back on your on-hand inventory saving you space and money.
---