Specialty Metals and Alloys Plate from Stock
Product Announcement from Ed Fagan, Inc.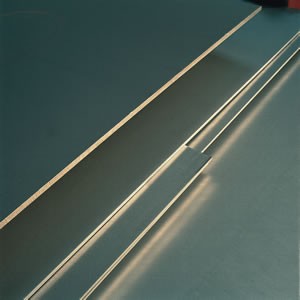 ****** Live CHAT designed for GlobalSpec Customers ******
If you need Special Purpose Alloys or Metals in Plate for electronics, magnetic, electrical, or other industrial applications, call Ed Fagan Inc. EFI has a large, comprehensive stock of plate products including Controlled Expansion Alloys, and Refractory Metals and Alloys

All EFI plate products can be cut to the dimensions you require. The sizes listed below or standard stock items and can be shipped within 24 hours, and are often shipped the same day, and all materials can be certified with shipment. If you have an unusual requirement, for instance alloy, size or grade, and it is not listed below, please call us. Our sales people are very knowledgeable and can assist you, and we also stock a large variety of these and other alloys and metals in sheet.

Controlled Expansion Alloys
Invar Plate 0.150" to 4.00"
Kovar Plate 0.164" to 1.00"
Alloy 42 Plate 0.270"

Refractory Metals and Alloys
Molybdenum Plate 0.1875" to 1.00"
TZM Molybdenum Alloy Plate 0.187" to 0.375"
Tungsten Plate 0.250"
EFI has a large, comprehensive inventory of a variety of special purpose metals and alloys including Glass-to-Metal Sealing Alloys, Electromagnetic Shielding Alloys, Refractory Metals and Alloys, Low Expansion Alloys, and Electronic Grade Nickel and Alloys. We stock these materials in many forms and sizes such as:
Sheet
Plate

Coil/Strip/Foil
Bar, Rod, Threaded Rod and Nuts
Wire

About Ed Fagan Inc.
ED FAGAN INC. supplies the highest quality special purpose metals and alloys for Aerospace/Aviation, Defense, Electronics, Magnetic, Medical, Lighting, Optical, Telecommunications, Ceramics, Heat Treating, and other high-technology industries.
---