Tantalum Rod and Sheet from Stock
Product Announcement from Ed Fagan, Inc.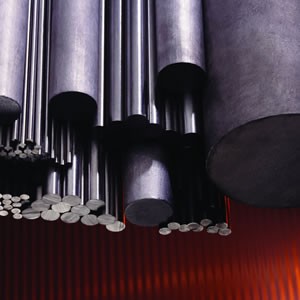 ****** Live CHAT designed for GlobalSpec Customers ******
Tantalum rod and sheet available from Ed Fagan Inc. Tantalum has good thermal conductivity, and is used is in the manufacture of heating elements, vacuum tubes and other high temperature parts.

Another major use of Tantalum is for electronic components, and due to its absorption properties, tantalum is an excellent getter of residual gasses in evacuation tubes. Tantalum films provide very high capacitance per volume allowing miniaturization of electronics and circuitry. Tantalum capacitors are use in computers and cellular phones.

Tantalum is also famous for its resistance to corrosion by acids; in fact, below 150˚C, Tantalum is almost completely immune to corrosion by aqua regia. Due to its resistance to attack by body fluids, Tantalum provides an excellent material for medical devices.

Ed Fagan Inc. stocks Tantalum Rod and Sheet in a variety of thicknesses, and can can cut and slit Tantalum to your specifications.
About Ed Fagan Inc.
ED FAGAN INC. supplies the highest quality special purpose metals and alloys for Aerospace/Aviation, Defense, Electronics, Magnetic, Medical, Lighting, Optical, Telecommunications, Ceramics, Heat Treating, and other high-technology industries.
We have an extensive inventory of Controlled Expansion Alloys, Electrical/Electronic Nickel, Soft Magnetic Alloys, and Refractory Metals and Alloys. We stock these materials in a wide variety of forms including Sheet, Plate, Coil/Strip, Rod, Bar, Wire and Foil; and in many thicknesses, diameters, widths/lengths and tempers for immediate delivery.
---