Tungsten Alloys from Stock
Product Announcement from Ed Fagan, Inc.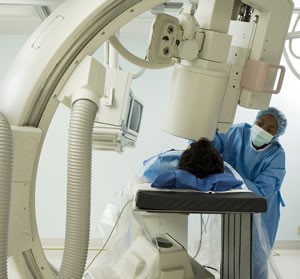 ****** Live CHAT designed for GlobalSpec Customers ******
Tungsten Alloys (also known as Mallory 1000; Densalloy; Fansteel 77; Densimet) containing elements such as nickel, copper and iron, produce a host of alloys which have engineering properties similar to steel, are relatively easy to machine, and can be plated or painted to enhance their corrosion protection. These alloys are approximately 50% denser than lead resulting in a higher concentration of mass in a limited area.
Ed Fagan Inc. stocks a variety of tungsten alloy grades (per ASTM B 777-07) including, EF17, EF175, EF18, EF185; and non-magnetic compositions such as EF17N, and EF18N. EFI stocks these alloys in various forms including rod, boring bars, crankshaft weights, and other special shapes and forms. EFI customers also have access to metallurgical specialists for assistance in design and cost reduction analysis.
Tungsten alloys have applications in the medical, aeronautical, automotive, nuclear/radiation shielding, vibration damping, and sporting goods fields.
If you need tungsten alloys or other special purpose alloys for high technology applications, call Ed Fagan Inc. All standard in-stock tungsten alloys items can be shipped within 24 hours - and are often shipped the same day - and all materials can be certified with shipment.
About Ed Fagan Inc.:
ED FAGAN INC. supplies the highest quality special purpose metals and alloys for Aerospace/Aviation, Defense, Electronics, Magnetic, Medical, Lighting, Optical, Telecommunications, Ceramics, Heat Treating, and other high-technology industries.
We have an extensive inventory of Controlled Expansion Alloys, Electrical/Electronic Nickel, Soft Magnetic Alloys, and Refractory Metals and Alloys. We stock these materials in a wide variety of forms including Sheet, Plate, Coil/Strip, Rod, Bar, Wire and Foil; and in many thicknesses, diameters, widths/lengths and tempers for immediate delivery.
---