Tungsten Rod, Sheet, and Plate from Stock
Product Announcement from Ed Fagan, Inc.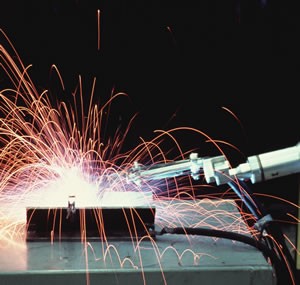 ****** Live CHAT designed for GlobalSpec Customers ******
Tungsten rod, sheet and plate from stock from Ed Fagan Inc. Many practical applications of Tungsten are based on its high melting point, high density, dimensional stability, and its low vapor pressure. Tungsten's low vapor pressure at elevated temperatures makes it an excellent material for electron emitters and for electrical contact materials -- where other conductive metals such as copper or silver evaporate/erode under electronic arc conditions. Tungsten's high density gives it a strong capacity to absorb X-rays and gamma radiation making it useful in radiation shielding applications. And, Tungsten is an excellent material for high-vacuum technology, glass seals, furnace construction, welding electrodes, etc.
Ed Fagan Inc. customers have access to metallurgical specialists for assistance in design and cost reduction analysis.
EFI stocks Tungsten in a variety of forms and dimensions including rod, sheet and plate. We can cut, slit, shear, or center less grind Tungsten to your exact specifications, and we also have tremendous versatility when it comes to custom sizes, packages, and unusual materials.
About Ed Fagan Inc.
ED FAGAN INC. supplies the highest quality special purpose metals and alloys for Aerospace/Aviation, Defense, Electronics, Magnetic, Medical, Lighting, Optical, Telecommunications, Ceramics, Heat Treating, and other high-technology industries.
We have an extensive inventory of Controlled Expansion Alloys, Electrical/Electronic Nickel, Soft Magnetic Alloys, and Refractory Metals and Alloys. We stock these materials in a wide variety of forms including Sheet, Plate, Coil/Strip, Rod, Bar, Wire and Foil; and in many thicknesses, diameters, widths/lengths and tempers for immediate delivery.
---