DewTech 390 Precision Low Dew Point Hygrometer
Featured Product from Edgetech Instruments Inc.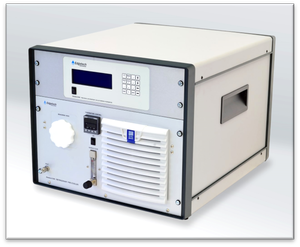 The DewTech 390 Precision Hygrometer offers low dew/frost point or trace moisture measurement at a very attractive price.
At the core of the DewTech 390 is a three stage, Peltier cooled chilled mirror sensor. For peak efficiency, the performance of the Peltier is maximized through an integral cryo-cooling refrigeration system. Ideal for metrology labs, scientific research and process measurements over the range of -90°C to +20°C dew/frost point, standard configurations include benchtop or 19-inch rack mount.
The DewTech 390 offers many standard features including:
Primary method measurement technique
Standard accuracy of +0.2°C dew/frost point, optional +0.1°C dew/frost point
Front access sensor for easy cleaning and inspection
Available with standard or high performance, chemically resistant sensor
Automatic Balance Control corrects for mirror contaminants
Based on the primary method chilled mirror measurement technique for the determination of the dew/frost point temperature of gases, each DewTech 390 arrives fully certified and is provided with a NIST traceability certificate. Certification is performed in the company's ISO/IEC 17025:2005 accredited laboratory
The DewTech 390 features a user friendly display panel, an easy access sensor, multiple outputs and alarms capability.