Insulating Resins Protect Industrial Motors
Product Announcement from ELANTAS PDG, Inc.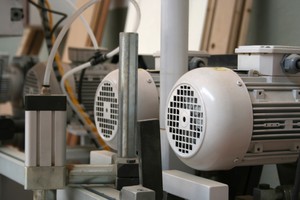 To keep these machines running like new, they depend on a proven electrical insulation system. The system provides protection from temperature changes, chemicals and moisture.
Epoxylite®, Pedigree®, RanVar™, ELAN-Safe®, ELAN-Guard™, and Isonel® insulating resins are perfect for keeping your industrial motors in top performance condition day after day.
Epoxylite® resins are used in overcoating and impregnation of armatures, stators and coils in motors and generators.
Pedigree® resins offer a long field service history inn impregnation of motor coils.
RanVar™ resins provide outstanding moisture and chemical resistance in small and large motor applications.
ELAN-Safe® resins are low VOC, HAPS free waterborne products perfect for impregnation of motors.
ELAN-Guard™ resins are environmental friendly epoxy emulsions with excellent bond strength and suitable for use in hermetic applications.
Isonel® resins are long standing, industry standards for use in general purpose motor applications.
---