Traction Motors
Product Announcement from ELANTAS PDG, Inc.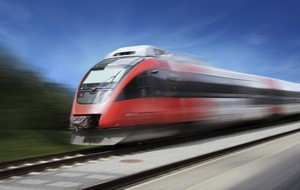 The changes in size and structure of the modern traction motors require a proven electrical system to protect against electrical, thermal or mechanical stresses.
Epoxylite®, Pedigree®, RanVar™, Sterling®, and CORONA-Protect® insulating resins are perfect for keeping your traction motors in top-performance condition day after day.
Epoxylite® resins are used in overcoating and impregnation of armatures, stators and coils in motors and generators.
Pedigree® resins offer a long field service history in impregnation of motors coils.
RanVar™ resins provide outstanding moisture and chemical resistance in small and large motor applications.
Sterling® resins have excellent stability and a long field history under demanding conditions. Used in the impregnation of small and large stators.
CORONA-Protect® resin is perfect for motors that are subject to high voltage and harsh environmental conditions.
---