Ruggedizing high reliability circuits
Featured Product from ELANTAS PDG, Inc.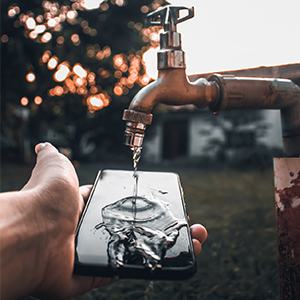 ELANTAS PDG's conformal coatings are polymers that are applied in thin and thick layers to protect and electrically insulate printed circuit boards and electrical components from environmental stresses. The coatings can be sprayed, dip coated, hot melt applied, or brushed. Our conformal coatings can improve device performance and reduce the space needed between electrical traces.
The quality and reliability (ruggedness) of electrical devices manufactured for automotive, defense, aerospace, and consumer industries affects conformal coating selection. Selecting the correct conformal coating has become even more critical because electronic device designers and manufacturers are pushing warranties ever higher and longer. As an example, automotive and aerospace environments for a printed circuit board (PCB) continue to become more aggressive. The electronic components and paths between them must be protected to ensure reliability.
To learn more about the conformal coating selection process, watch our ondemand webinar on Ruggedizing High Reliability Circuits Through Chemistry.
Products
ELANTAS PDG, Inc. offers a broad portfolio covering a wide range of application areas and market segments. For more information, please see our full list of brochures.
ELANTAS
ELANTAS produces insulating materials for the electrical and electronics industry. They are found in electric motors, household appliances, cars, generators, transformers, capacitors, digital cameras, wind mills, computers, lamps, circuit boards, and sensors, and help to ensure that product design engineers can construct eversmaller and more powerful electronic devices, thus saving materials and energy.
Research and Development
Owing to consistent research and development, continual development of insulating materials and processes, and the fact that ELANTAS has production facilities around the world, the division has established a leading international position for itself and is the world's leading manufacturer of wire enamels, impregnating resins and casting materials. This makes ELANTAS the preferred supplier for the electrical insulation industry and the main supplier to large international customers.