Best O2 (Oxygen) Sensors
Featured Product from Electro Optical Components, Inc.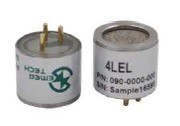 SemeaTech's new O2 sensor has double the lifetime of existing O2 sensors, up to 4 years. It also is lead free, making it RoHS compliant.
SemeaTech also offers a full line of state of the art electrochemical sensors for your hazardous gas detection needs.