Detecting Harmful SF6 Gas Using NDIR
Featured Product from Electro Optical Components, Inc.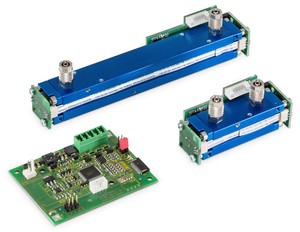 SF6 gas is used because of it's great insulating properties at high voltages. It is extremely harmful to the environment though. smartGAS has developed reliable NDIR modules that can detect the SF6 gas at levels as low as 0.5ppm. They have 4 versions to measure SF6:

Long Path Module 0.5ppm

F3-600503

Short Path Module 1.0ppm F3-600105
Short Path Module 0.3%

F3-600108

Diffusion Module 3%

F3-600108
The precise and selective gas sensors from smartGAS are distinguished by simple handling and cost efficiency – even in demanding applications. Knowledge of the internal flows and current state of a process is essential for the control and cost-efficient operation of plants. If measurements are lost, or if they cannot be used, this can lead to high costs. They possess this knowledge and incorporate it in your application as a solution. Their optimized optical components, in combination with the adapted software, ensure high long-term stability and performance – for your application too. In contrast to chemically-based gas sensors, their products are not only lower-maintenance and longer lasting, but also detect even chemically inactive gases quickly and reliably.