Longest Lasting Ammonia (NH3) Sensors
Featured Product from Electro Optical Components, Inc.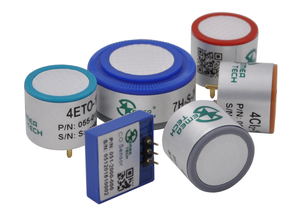 SemeaTech offers a full line of electrochemical sensors for detecting hazardous materials and gases for work safety and environmental protection. These Ammonia (NH3) electrochemical sensors have a new electrolyte that lasts longer (up to 10 times longer) than conventional sensors. These long life sensors are available in ranges from 0 to 100, 500, 1000, 2000 or 5000ppm. They are ideal for monitoring toxic NH3 refrigerant gas leaks.