Reliable & Accurate Gas Sensors on Mars Rover
Featured Product from Electro Optical Components, Inc.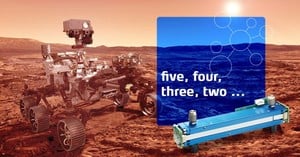 On board the Mars Rover Perseverance will be an experimental module called "MOXIE", which will attempt to extract oxygen from the extremely CO2-containing Martian atmosphere. If successful, the principle will be used to generate fuel for future manned Mars missions directly on site. smartGAS proudly is a part of this pioneering project with their FLOW EVO CO and CO2 NDIR gas sensor modules.