TransmitterEVO Module Makes Gas Detection Easy
Featured Product from Electro Optical Components, Inc.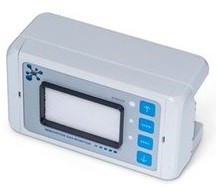 The TRANSMITTEREVO is a compact NDIR module with the following features:
Your custom module is calibrated and "Ready to Use".
All smartGAS BASICEVO sensors work in this module, so lots of choices.
Modbus ASCII / RTU communications.
Other smartGAS NDIR modules include:
FLOWEVO

Long Path and Short Path Modules for Process Measurement.
BASICEVO

Sensors for Diffusion Applications.
SILAREX for Multiple Gas Detection Solutions.
PAS – Photoacoustic Sensors for PPM Precision Measurements.

ANAREX Analyzers for Emission Measurement and Process Control for smartGAS NDIR and PAS sensor modules.