Reliable Custom Network Cable Assemblies
Product Announcement from Electro Standards Laboratories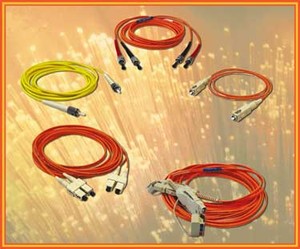 Electro Standards builds reliable Copper & Fiber Optic Custom Data Network Cables to meet commercial, industrial and military requirements.
Call to speak directly to a Sales Engineer, 401-943-1164, e-mail eslab@ElectroStandards.com, or complete and submit the Custom Copper Data Cable Design Form or the Custom Fiber Optic Data Cable Design Form to begin the quoting process.
Experience counts - Electro Standards has been building network cables for over 30 years!
Call our Technical Experts for assistance in designing the proper cable, 401-943-1164
All types of copper and fiber optic cable assemblies are available
Circular MIL Connector Custom Cable Assemblies for harsh environment Military and Shipboard applications
Fabricated using the highest quality material and skilled assemblers
Custom Copper Network Cable Types include:
Custom Circular MIL Connector Cable Assemblies include:
MIL-DTL 38999 Series I
MIL-DTL 38999 Series II
MIL-DTL 38999 Series III
MIL-DTL 28840
MIL-DTL 5015 Series I
MIL-DTL 5015 Series II
MIL-DTL 5015 Series III
MIL-DTL 22992
Custom Fiber Optic Cable Types include:
All copper and fiber optic network cables from Electro Standards are available for export. Electro Standards also manufactures state-of-the-art copper and fiber optic network switches and interface converters.
Electro Standards Laboratories – Advanced Systems Design & Services
---