Liquid Penetrant Inspection
Service Detail from Element Materials Technology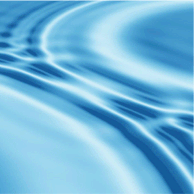 An industry standard for decades, liquid penetrant testing-also known as zyglo testing, PT services, fluorescent testing, or dye penetrant testing-remains one of the most reliable, efficient, and cost-effective nondestructive methods for detecting surface flaws in non-porous metals.
Element nondestructive testing and liquid penetrant laboratories feature processing lines, which enable our technicians to conduct liquid penetrant testing on everything from small electronic components to large parts up to 15 feet in diameter-and our portable dye penetrant systems allow us to conduct comprehensive onsite testing.
Supporting Type I and Type II nondestructive services
Element experts provide Type II non-fluorescent NDT services to all of the various commercial and nuclear codes, as well as Type I fluorescent inspection to aerospace, government, nuclear, and after-market applications.
Element's ASNT-certified NDT inspectors
In addition to the skilled services of our full-time ASNT-certified NDT Level II and Level III inspectors, some of our dye penetrant inspection departments also offer:
A 55' x 15' wet room equipped with a 2.5-ton hoist for processing large specimens.
All methods of dye penetrant inspection, including lipophilic and hydrophilic emulsified systems, as well as water washable and solvent removable to meet any sensitivity requirements.
Certification by major prime contractors for the inspection of fracture critical hardware.
In-house pre-penetrant etch capability, which allows for "one-stop lab" processing.
---