Nuclear Qualification Testing
Service Detail from Element Materials Technology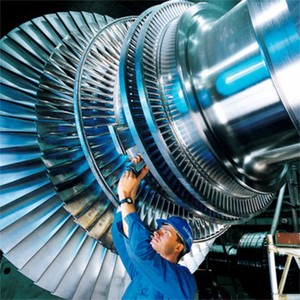 Nuclear future
Soaring oil prices have spurred new interest in alternative energy sources, including nuclear power. In 2008, there were 15 applications for new plants according to the U.S. Nuclear Regulatory Commission (NRC). Currently, operating nuclear plants generate 20 percent of U.S. electricity.
Whether the U.S. expands its nuclear programs or not, today's existing (and aging) plants require specialized maintenance from qualified service providers.
Serving nuclear industry and suppliers
Two Element locations--Element Huntington Beach in California and Element Jupiter in Florida--serve power generation and nuclear industries with specialized testing services.
NUPIC approved
Element Huntington Beach has recently become one of very few testing laboratories to earn approval from the Nuclear Procurement Issues Committee (NUPIC). The NUPIC program evaluates suppliers furnishing safety-related components and services and commercial grade items to nuclear utilities.
NRC, IEEE, ASME and more
Element Jupiter test facilities meet the code requirements, standards, and guidelines of NRC and American Society of Mechanical Engineers, as well as the Institute of Electrical and Electronics Engineers, Inc. (IEEE) specifications, such as IEEE-323, IEEE-344, IEEE-382, ASME QME-1-1994, and ANSI B16.41-1983. Element Jupiter materials handling systems can accommodate items weighing up to 6 tons.
Some of Element Jupiter's nuclear qualification capabilities and test parameters include:
Seismic Qualification Testing
Accident Simulation
Valve Certification/Full Flow "Flow Interruption" Testing
Type Testing
About Element Materials Technology
Element Materials Technology is a network of independent, accredited laboratories providing materials and product testing solutions to industry throughout the U.S. and Europe.
Meeting Standards
Element Materials Technology's quality program meets the ISO/IEC Guide 17025 standards (equivalent to the relevant laboratory require-ments of the ISO 9002 series of standards.
---