3M™ Scotch-Weld™ Flexible Adhesive 8700 Series
Featured Product from Ellsworth Adhesives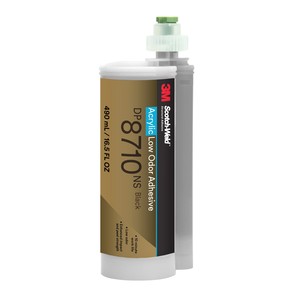 Improved formulation for enhanced workplace safety and productivity.
When performance and workplace safety are required, look to 3M™ Scotch-Weld™ Low Odor Acrylic Adhesive 8700 Series. Formulated to work better, including in cold temperatures, these structural adhesives, with improved GHS classifications*, have a low odor formulation and non-flammable classification to help improve the working environment. They can also help you achieve new design goals around enhanced aesthetics and light-weighting (replace mechanical fasteners).
Non-flammable classification and low odor formulation:
to help improve the working environment.
Reliable cold temperature performance: Now rated to -40ºC.
Excellent structural strength, peel, and impact resistance: Components stay bonded even under severe stress.
Bonds a wide variety of substrates: Works with plastics, aluminum, stainless steel, and active metals.

Recommended Applications
Transportation: Rail, Trailers & Specialty Vehicles
Signage & Architectural Panels
General industrial parts and panel assembly