Building the Best Aircraft
Featured Product from Ellsworth Adhesives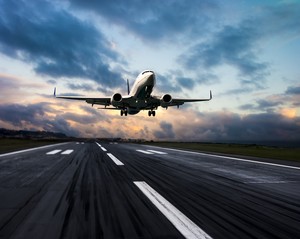 Aerospace engineers are continuously looking for new ways to develop a lighter, more efficient aircraft while keeping strength, durability and manufacturing costs intact. Repair and maintenance within current aircrafts is also a concern amongst engineers and manufacturers due to the growing demand in air travel and extending aircraft lifecycles. Answers to these matters can be found within the world of adhesives and specialty chemicals.
Adhesives in aerospace manufacturing create strong, light-weight, aesthetically pleasing bonds for applications such as edge-fills, composites and mortise and tenon joints, allowing for increased design flexibility when compared to mechanical fasteners, improving aerodynamics, efficiency and comfort.
Ellsworth Adhesives specializes in products for aerospace construction, maintenance and repair applications, offering multiple chemistries including epoxy adhesives, conversion coatings and resins. Discover more products and adhesives for the aerospace industry at ellsworth.com.