Edge Fills for Tough, Low Density Applications
Featured Product from Ellsworth Adhesives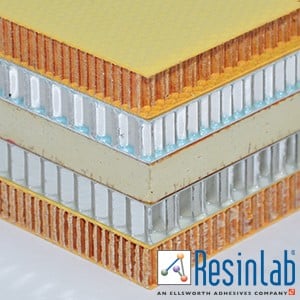 When a design requires low density, high strength performance adhesion, like those found in aerospace, automotive, aquatic, and composite applications, edge fill resin systems might be the answer.
The ResinLab line of edge fill products are epoxy syntactic foams that utilize glass and/or polymeric microspheres to reduce density, provide strength, and improve machinability. They provide excellent protection against water, humidity, salt spray, and other chemicals, plus pass FAR 14 CFR Part 25.853 (a) 60 second vertical burn test.
All ResinLab edge fill products are formulated to a simple 2:1 mix ratio for use in side-by-side cartridges or meter mix and dispense equipment. Discover more about edge fill syntactic epoxy adhesives from ResinLab.