LED Assembly and Protection
Featured Product from Ellsworth Adhesives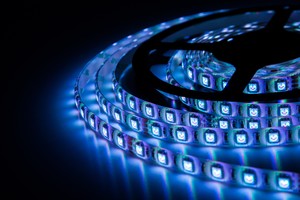 As LEDs continue to replace conventional light sources and the demand for innovative, reliable and efficient LED lighting continues to grow rapidly, manufacturers search for new technologies to replace materials that are no longer compatible with today's lighting demands. Ellsworth Adhesives distributes an extensive line of adhesives and specialty chemicals for LED lighting assembly from trusted brands like Dow and Henkel.
Dow products include silicones for thermal management, optical coatings and encapsulants, plus moldable silicones that provide design flexibility; and are UV stable and non-yellowing.
Henkel Loctite's LED product line includes items for lens bonding and sealing, potting, threadlocking and general bonding applications. Henkel Loctite lighting products are tested on CREE® test boards for optimal compatibility.
To discover more about adhesives and equipment for LED lighting assembly, Ask the Glue Doctor® by calling 1-800-888-0698 or go to ellsworth.com.