Technical Services
Featured Product from Ellsworth Adhesives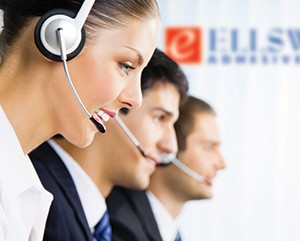 Engineering Sales Representatives
Nationwide, Ellsworth Adhesives has over 50 Engineering Sales Representatives (ESRs (over 100 globally)), many of whom have years of experience in problem solving and implementing adhesive solutions in the manufacturing environment. ESRs are provided resources such as manufacturer training, supplier plant visits, monthly application updates, as well as a library of knowledge in solving adhesive and dispensing applications. They focus on both new applications and more importantly, current products and procedures, helping manufacturers make the procurement process more efficient and cost-effective.
Ellsworth Adhesives' ESRs are trained in conducting plant audits and engineering. They provide ideas on how to eliminate duplication of products and improve "through-put." They have the knowledge to review current adhesives, sealants, coatings and encapsulant applications, as well as the specific material used and can then offer suggestions on how to consolidate like items and order quantities.
Ellsworth Adhesives represents the leading manufacturers of adhesives, sealants, coatings, encapsulants, adhesive tapes and application equipment in our industry. All of their major manufacturers are willing to provide seminars in your plant to keep you updated on the latest technology in their industry.
Looking For Immediate Technical Support?
For Technical Support regarding any Ellsworth Adhesives products and services: