Proline Prosonic Flow B200
Product Announcement from Endress+Hauser, Inc.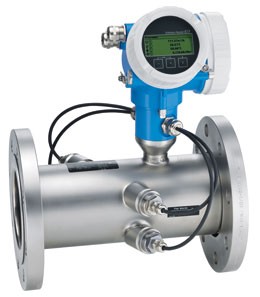 No Limits: Industry-Optimized Ultrasonic Flowmeter for Biogas
The biogas market is booming. No wonder, as the gas obtained from fermentation of energy crops, organic waste, liquid manure, sewage sludge or leftover plant materials can be used in a variety of beneficial ways - including fueling vehicles or generating heat and electricity in combined heat and power plants.
For biogas plants to work properly, various process parameters have to be monitored around the clock: gas composition, pressure, temperature, and above all the produced gas quantity. Prosonic Flow B 200 is an industry-optimized ultrasonic flowmeter that measures the volume flow of biogas, landfill or digester gas reliably and with high accuracy, even under greatly fluctuating operating conditions.
Proline: Simply Clever
Demands made on process monitoring are becoming more complex and the need for maximum product quality is continually increasing. This is why Endress+Hauser continues to offer flow measuring technology that provides industry-optimized solutions for future requirements.
The new generation of our Proline flowmeters is based on a uniform device concept. For you, this means time and cost savings, as well as maximum safety over the entire life cycle of your plant.
Consistent and uniform
Proline is a uniform, tried-and-tested product, designed to make equal values truly equal and thereby increase the safety and efficiency of your operation.
Optimal application solutions
Proline incorporates all modern flow measuring technologies, using them to optimize plant availability - true to our motto: "The right measuring device for your application".
Ingeniously simple
Proline is user-friendly through and through, ensuring that you can control your processes confidently and securely.
Ultrasonic Measurement has numerous benefits compared to conventional methods:
Reliable measurement - high accuracy (±1.5%) and a high operable flow range (30:1)
Energy saving - no pressure losses
Maintenance-free - no moving parts
Space-saving - short inlet and outlet runs
Wide range of uses - independent of the composition and the moisture of a gas
Measurement possible even with minimum operating pressure
---