Cabin Pressure Sensor
Product Announcement from Filter Minder®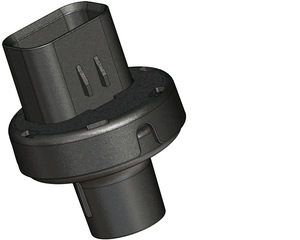 HVAC Filter and Cabin Pressure Sensor

Sensor can also be used for industrial applications. The sensor can monitor as low as .1 inch water vacuum, and gives a variable voltage output. The output signal can be sent to a vehicle computer or to a Filter Minder Sensor LED Display.
Monitors HVAC filter restriction
Monitors cabin pressure
Monitors vacuum or pressure
Pressure/vacuum range 0 to 5 in H2O*
Variable output .5 to 4.5 Vdc
Use with LED Sensor display or directly to on-board ECU
*May require signal dampening due to application vibration.
LED DisplayLED Sensor Display
Displays sensor .5 to 4.5 Vdc signal via LED light bar
10 LED light bar display
Memory of last reading
Programmable lower and upper LED limits
Private label face decal available for OEM
---