Blended Gas on Demand
Featured Product from Environics, Inc.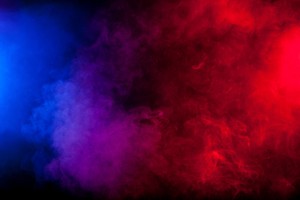 Series 3000 Gas Blending - Gas Delivery System
Blended Gas on Demand
The Environics® Series 3000 Gas Blending - Gas Delivery System offers on-site gas blending of 100% pure bulk gases and is configured to provide a solution to using costly premixed cylinders of gas. Unlike premixed cylinders, the Environics model 3000 provides a repeatable blend of gases, using precision thermal mass flow controllers. The system offers flexibility in addressing particular process and market needs. Although two and three gas mixtures are more common, gas mixtures of more constituents can be produced. The primary benefits of the system are cost savings in using pure gases versus premixed cylinders as well as the repeatability of the mixture. The system will undoubtedly pay for itself because of these savings.
The systems are custom built to your exact needs and can include visual and auditory alarms.
Now available: your system can be programmed to automatically alert you by email to a number of issues. This requires the IP address of the email sever have a static IP address.
Environics
Environics is a world leader in computerized gas flow instrumentation. Our headquarters for design, manufacturing, sales and service is located in a modern 11,000 square foot facility in Tolland, Connecticut. We are ISO 9001 certified, having received ISO 9001 Quality Systems Certification in April, 1997.
As of April 2011, we are a Women Owned business, certified through the Woman Owned Small Business Program run by the United States SBA. Environics was awarded the 2020 Family Business of the Year by the CT District SBA based on our growth over the past 15 years.
We encourage you to challenge us with your most difficult requirements. We specialize in custom systems. We have thousands of systems in the field and have developed an extensive library of applications and solutions to meet our customers' needs. The application of our technology has enabled us to become the world leader in user-friendly computerized gas flow instrumentation.
At Environics, our team is dedicated to customer service before, during and after your system is built. We stand by our systems and believe in building long-term relationships with our customers.