CO2 Laser Cutting Machines
Featured Product from Epilog Laser Corp.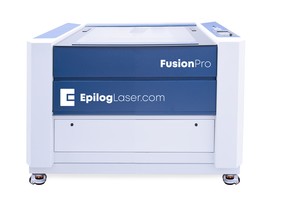 Epilog's CO2 laser cutting machines provide a wide range of opportunities and possiblities. The versatility, speed, and precision of Epilog's laser cutters enables makers, hobbyists, and entrepreneurs to produce everything from a simple machine concept to packaging to trophies & awards.
Laser machines can cut wood, paper, plastic, fabric, foam, and much more with such high precision and speed, giving lasers a clear advantage over other types of cutting technologies. Epilog's laser systems are designed to be as easy to use as a paper printer, you can create a design in a graphic software program of your choice and print it directly to the laser cutting machine.
Materials compatible with a CO2 laser cutting machine:
Solid Woods
Acrylic
MDF & Plywood
Cardboards
Paper / Cardstock
Cork
Foam (Polymer types)
Organic Fabric / Polyester
Rubber
And Many More!