Laser Barcode Etching and Engraving Systems
Featured Product from Epilog Laser Corp.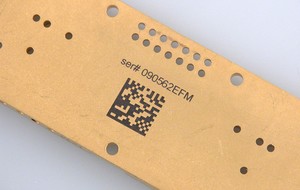 Laser engrave your barcodes, serial numbers, and logos with an Epilog Laser system. Our fiber laser systems directly engrave or mark any bare or coated metal including stainless steel, tool steel, brass, titanium, aluminum and much more, allowing you to create a variety of mark types in no time! Whether you're engraving one piece at a time or a table full of components, with its easy setup process and precise marking capabilities, a fiber laser is an ideal choice for custom barcode engraving.