New Technologies Impacting the Smart Factory
Featured Product from Epilog Laser Corp.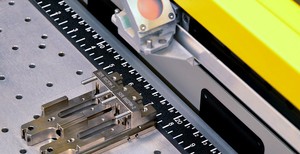 The electronics influencing changes in manufacturing, from robotics and the IIoT to 3D printing and laser marking and engraving.
Not all factories are ready to go the way of lights-out manufacturing, where autonomous robots occupy a factory and don't require lights at all; where it is just rows of machines functioning in the dark.
But that doesn't mean technology isn't changing and influencing the way a modern factory operates and what products it can create. From the industrial internet of things (IIoT), to 3D printing, to robotics, to the rising use of industrial lasers, integrating new technologies into a factory makes manufacturing more autonomous, cheaper and more efficient. Continuing reading.