Zing 16 Laser
Featured Product from Epilog Laser Corp.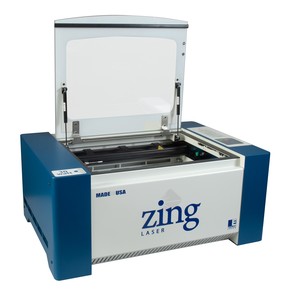 With the lowest price for a 30-watt laser system, Epilog's Zing Laser engraving and cutting system will get you up and running in no time.
If you can print to paper, you can engrave with our Zing Laser system. Hook it up to your computer like a printer, set up your page size, import your graphics, and print it to the laser. It's really that easy!
With standard features such as Air Assist, Red Dot Pointer, Relocateable Home Position, Motorized Table and more, the Zing Laser is the most complete, low cost system available.
Request more information on the Zing Laser and receive a full brochure and laser engraved/cut samples!