Ultra Clear, Ultra Strong Epoxy Adhesive
Product Announcement from Epoxies Etc...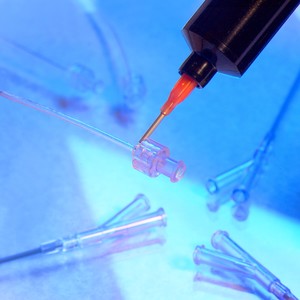 10-3713 is used as a two component ultra clear epoxy adhesive designed for a variety of bonding applications. 10-3713 forms a crystal clear bond line and is formulated with proprietary ultraviolet protectors to minimize yellowing of the cured epoxy.
This adhesive when UV aged in a QUV Weatherometer outperforms other commercially available adhesives. Any excess adhesive or visible bond lines are less noticeable due to the adhesives outstanding clarity.
This epoxy's low viscosity allows for great coverage of all surfaces to be bonded. It penetrates substrates and forms bonds at room temperature or with mild heat.
10-3713 should be used anywhere a clear, strong bond is required.
FEATURES:
· Gap filling
· UV protected
· Water clear
· Outstanding adhesion
· Low viscosity
· Bonds to most substrates
From our web site, www.epoxies.com samples of the 10-3713 may be requested.
---