Custom Solutions for the Electric Vehicle Market.
Featured Product from Epoxy Technology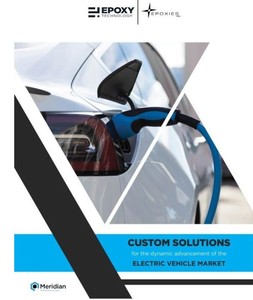 Epoxy Technology, Inc. and Epoxies, Etc. have partnered to provided advanced technology, intuitive products along with experienced technical support for the electric vehicle market. Our brochure showcases the different adhesive options for various applications for this market. Epoxy, urethane, silicon, and UV materials have been used in some of the most demanding applications.