Custom Rack Enclosures
Featured Product from Equipto Electronics Corporation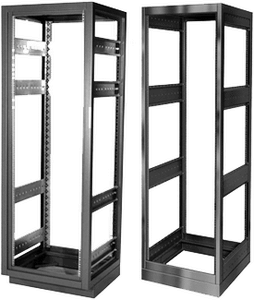 Equipto is able to manufacture to meet your spec or customize any of our standard products to meet your needs (MOTS). Quantities small or large are not a problem. Our products are RoHS compliant. We are ISO 9001:2008 certified.
DESIGN
There are times when it is appropriate to modify our standard products to meet your particular needs or develop a new enclosure from scratch. At Equipto Electronics, we make it easier for design engineers to get the enclosures they need for their particular application.
Modified Standards
Because of our modular designs, it is often possible to satisfy most electronics packaging requirements with standard parts. However, there may be a time when you need to meet a particular requirement. We're here to help.
Assistance can be as simple as planning the proper panel space and accessories or as complex as multiple bay custom cabinet configurations. We provide services to modify our parts to meet your special requirements.
Our engineering staff is available to speak directly with you to answer your technical questions.