Timing Screw... Split Second Timing!
Product Announcement from Ernst Timing Screw Company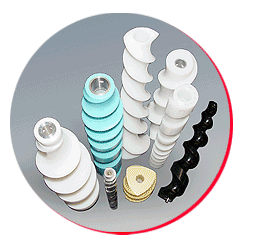 To keep your packaging line running smoothly and safely at peak efficiency, split second timing and accuracy in containing handling is critical.
The major function of any timing screw is to provide the smooth flow of containers into or between packaging machines, but today's highly sophisticated timing screws can do more than just feed containers into the packaging machine.
Using different design variations, the timing screw can halt or position containers for packaging operations and can serve as a line-control device. They can also accelerate, decelerate, divide or combine the container flow. The key to peak performance is dependent on the precise "form fit" between the container and timing screw.
Complete Customer Satisfaction
For over 48 years, the timing screw specialists at Ernst have always pampered our valued customers with courtesy and respect. We literally have manufactured change parts for most packaging machinery - cleaners, fillers, cappers, labelers, and thousands upon thousands of special helixes for the packaging industry. It's part of the service that makes us unique. We're large enough to meet your most technically demanding packaging requirements, yet small enough to personally care about you.
Come to us for answers to your toughest questions about timing screws and change parts. You can rely on our expertise, our highest quality workmanship and most personal service. That's why leading packaging machinery manufacturers specify Ernst precision-engineered timing screws.
Contact Us
---