Digital Microscope Camera for Materials Science
Featured Product from Evident Scientific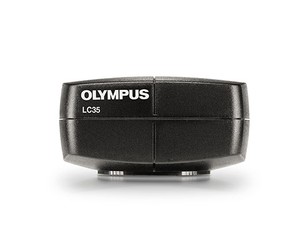 LC35 Digital Microscope Camera Delivers an Outstanding Value for Standard Brightfield Imaging
The LC35 microscope camera makes capturing quality brightfield images affordable. With a 3.5-megapixel CMOS sensor and versatile exposure times and resolution modes, the camera's provides quality brightfield images in a cost-effective package.
Complementing our microscopes, the LC35 camera is easily controlled using our camera software and has seamless support and upgradeability with our industrial microscopes.
For additional product details and specifications, click here.