Series C Videoscope
Featured Product from Evident Scientific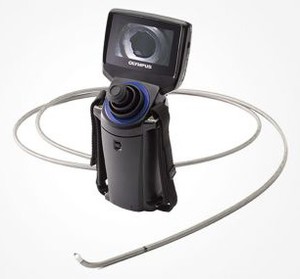 Olympus' entry-level videoscope provides exceptional articulation, durability and great optics to get you the image you need. The instrument is built for use anywhere you need it and packed with features usually reserved for more expensive units. The Series C will save you time and money.
The Series C delivers value low cost, high workload, and great support:
Low Initial Investment
Despite the low price, the Series C videoscope is built on Olympus technology. Olympus is a technology leader with over 100 years of optical and 40 years of endoscopic inspection experience. Only Olympus Series C ensures trusted quality, durability and warranty for this low price.
High Workload
The Series C features ease of use, durable construction and portability to assure the highest throughput of work. Remote inspections can be done for 120 min (battery operated), without interruption. The return on investment is guaranteed with this reliable unit.
Global Customer Support Network
Olympus has service centers in the Americas, Europe and Asia. Our highly trained staff provides top-notch service.
The Series C is designed for long product life, it features an abrasion-resistant insertion tube with a tungsten outer braid. The proprietary spring neck design of the distal end reduces stress when navigating through tight bends. The hood on the distal end can easily be replaced when worn. Consequently, more inspections can be done with minimum downtime.
The Series C is designed to operate in various fields such as automotive, manufacturing, power generation, plant maintenance, security and aviation. Thanks to its high cost-performance, you can add the Series C to your inspection instruments as daily use for quick checks.