Short Arc Xenon - Ceramic Body Parabolic
Featured Product from Excelitas Technologies Corp.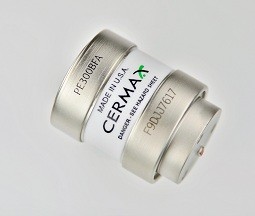 Cermax® Xenon lamps from Excelitas are compact, ceramic body Xenon short-arc lamps. With an internal reflector and rugged ceramic body and metal-to-sapphire seal construction, Cermax® Xenon lamps are a safe and very compact alternative to conventional quartz bubble xenon lamps.
Utilizing an integrated parabolic reflector, Cermax® lamps produce high intensity, collimated light. This leaves the optical designer with the utmost flexibility in choice of post- processing, light-shaping optics.
Due to the Xenon lamps' broad color spectrum, the lamp is filtered to emit either visible, UV or IR light depending on application or usage.
Standard Cermax® Xenon parabolic reflector lamps have operating power ranges from 125 to 1000W. Typical application areas are:
Fiber optic illumination
Analytical instrumentation
Endoscopy/laparoscopy
Microscopy
Excelitas takes pride in providing Xenon and solid state based lighting products and solutions that help to create a brighter, healthier and safer environment.