Online BS Degree in Nanotechnology
Service Detail from Excelsior College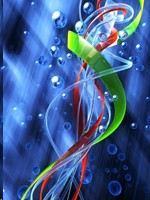 Accredited Online Bachelor's of Electrical Engineering Technology Degree
Very few electrical engineering bachelor's degree programs offer a concentration in nanotechnology. And no nanotechnology degree program is as flexible, convenient, and affordable as Excelsior College's online Bachelor of Science in Electrical Engineering Technology(Nanotechnology).
An educational innovator for more than 40 years, Excelsior has taken the lead in developing the work force for the dynamic nanotechnology industry, which is poised for explosive growth.
Our online electrical engineering degree programs are designed for working adults who seek new career opportunities. Why is Excelsior the best place to gain the preparation you need for nanotechnology jobs?
We're convenient. Excelsior's online electronics courses can fit comfortably into any schedule, without disrupting work or family responsibilities.
We're affordable. Our online bachelor's in electrical engineering degree comes with low tuition and fees-ideal for working adults with tight budgets.
We speed you toward graduation. You'll get maximum transfer credit for your previous work at accredited colleges, leaving you with fewer Excelsior courses to complete your electrical engineering degree.
We're accredited. Excelsior's online electrical engineering degree program holds accreditation from ABET (the Accreditation Board for Engineering and Technology.
We support your success. Our academic advisors have won awards for their personalized service and knowledgeable counsel.
An Accredited Electrical Engineering Technology Degree That's Flexible and Affordable
Excelsior's electrical engineering degree holds accreditation from ABET. Our online nanotechnology courses meet the same academic standards that you'll find in a campus-based nanotechnology degree program.
You'll study with exceptional faculty who have years of industry experience, while getting a practical education in nanotechnology that translates directly to the workplace.
By choosing the nanotechnology concentration within the bachelor's of electrical engineering technology degree, you'll gain relevant, up-to-date expertise in subjects such as:
Nanoelectronics
Nanofabrication manufacturing technology, or NMT
Micro-electromechanical systems
Nanotechnology specialists are in demand in a wide range of industries, including computers, health care, energy, telecommunications, and manufacturing.
Excelsior's online electrical engineering technology degree with concentration in nanotechnology can have a big impact on your career.
---