Advanced Synthetic PAO Base Oils
Featured Product from ExxonMobil Chemical Company – Synthetic Base Stocks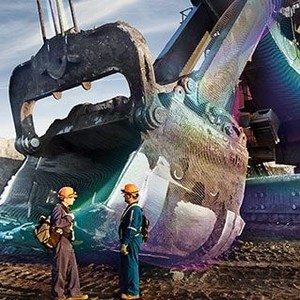 SpectraSyn Elite™ metallocene polyalphaolefin (mPAO) base stock is a high-performance, high-viscosity (Hi Vis) polyalphaolefin (PAO) available in three grades - 300, 150 and 65 cSt at 100°C.
SpectraSyn Elite™ metallocene polyalphaolefin (mPAO) advanced synthetic base oil is a high-performance polyalphaolefin (PAO) designed to provide you with better blending efficiency and performance capabilities than conventional synthetic PAO.
SpectraSyn Elite mPAO base oil offers formulators the flexibility to develop innovative finished lubricants to help meet the growing demand for energy efficiency and product durability. Available in 65, 150 and 300 cSt at 100°C, SpectraSyn Elite mPAO is created using our proprietary metallocene catalyst technology.
Particularly well-suited for industrial oils requiring high stability under severe operating conditions, SpectraSyn Elite mPAO base oil can be used in combination with lower-viscosity fluids (PAO, mineral oils) to achieve a wide range of industrial and automotive lubricants and greases.
Benefits
Viscosity index range, for high performance at a wide temperature range

Shear stability, for long drain intervals

Low-temperature properties, for cold-start capability and fluidity
From our ongoing Group I commitment to our increased production of Group II/II+ base stocks and beyond, we're investing in a range of smartly designed global slates that secure consistent supply when and where you need it. In a world of evolving lubricant demands, ExxonMobil stands ready to support the changing base oil needs of your business, today and tomorrow.